30th November 2018
Take a walk along a street in Seoul, South Korea in October and November and you will see the golden yellow leaves of the Ginko biloba glow romantically under the the street lights. A word of warning though – you will smell these trees before you see them because – phew, the fruits stink. In the form of pretty, round yellow fruits, they fall from the trees in autumn and rot on the ground sending up wafts reminiscent of vomit or strong cheese.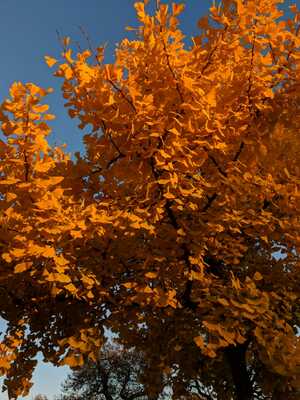 Luckily only the female trees bare the cheekily pungent fruits and I read that they have been planted at the ratio of 10 male to every female …. that's smelly enough. Seriously though this tree is so beautiful that it has been planted along many city streets throughout South Korea and it is a glorious sight.
Another saving grace is that the fruits are edible and delicious. We sampled them ourselves as they were served in a chicken stew in one of the lovely traditional restaurants we visited.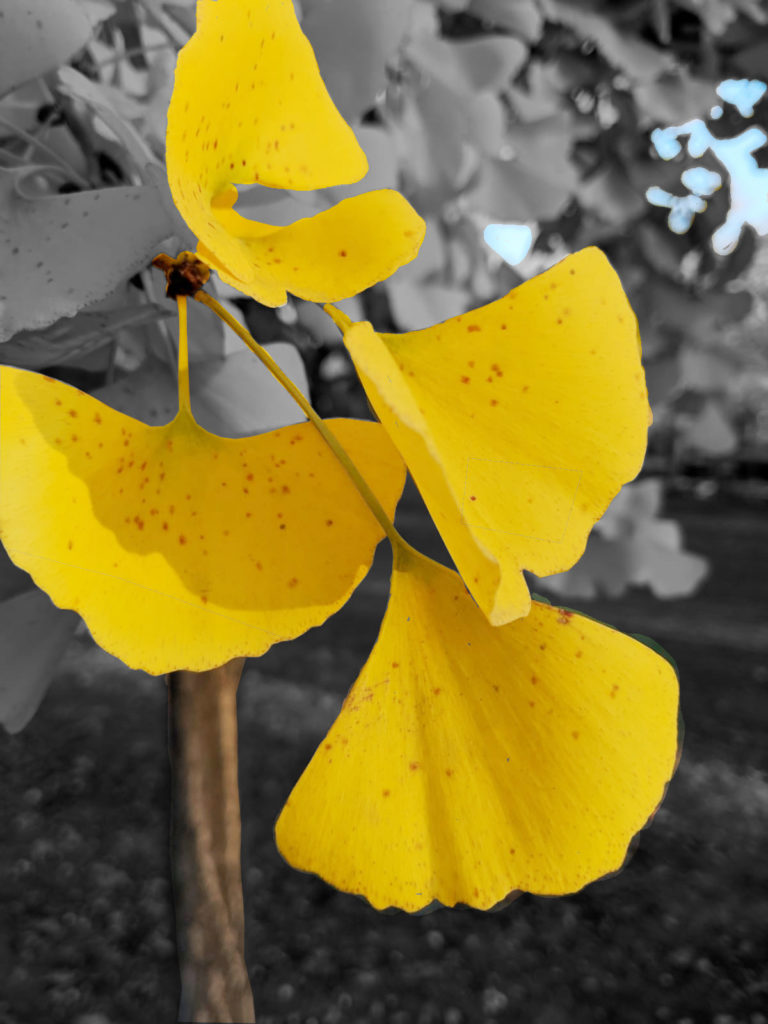 It's not the only beautiful sight to be seen in autumn. The national park in Seoul is a glorious vision of gold, red, yellow and russet and the treeline is an enormous expanse of deep rich colour, contrasting sharply with the clear blue sky of a crisp autumn day.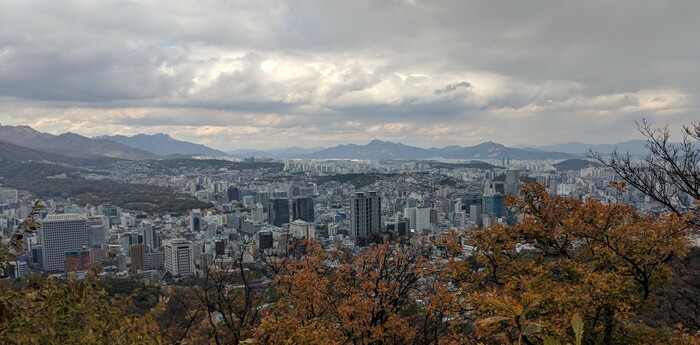 In addition to this visual feast in autumn we came across incredible, vast plantations of hibiscus trees, Mugunghwa, which is the nation's national flower. Although not in bloom during my visit, their pretty compact form was a sight to behold and must be spectacular when in their full glory. If we have the chance to go back in spring my sketchbooks will be brimming.