18 May 2019
I had a beautful day at the annual Chantilly "journée des plantes" or plant day. The grounds were filled with flowers and plants of all varieties. It wasn't a festival of design so everything was displayed in its natural growth habit and not made into structures or garden rooms. There were thousands of plants. Pots and pots of roses, geraniums, orchids, delphiniums, herbs, shrubs, trees …….all for sale and growing honestly without any props other than the pots they were in.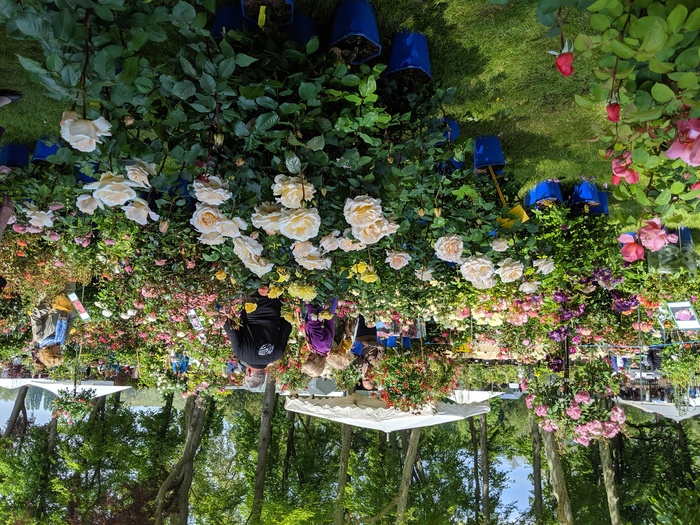 It was glorious just walking round the displays. The added bonus being that we could buy as many plants as we could afford to squash into the car. The setting was exquisite – within the enormous grounds of the beautiful Chateau – a perfect backdrop.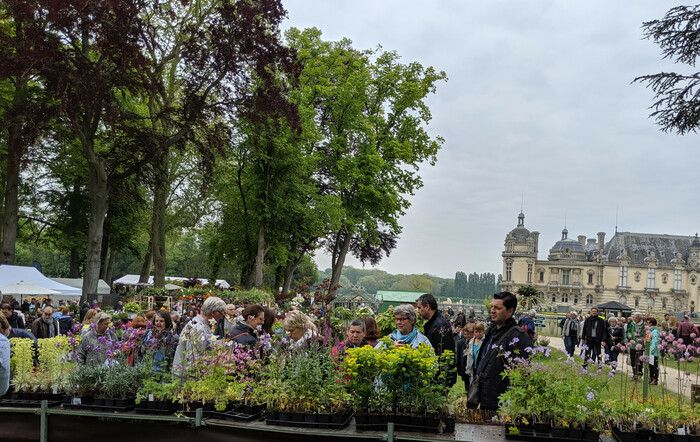 There were also lots of stalls selling beautifully crafted garden ornaments and lights. There was plenty of parking which was free and well organised. The weather was perfect, warm and not too sunny. It was a glorious and joyful day out.